Uncover insights and trends to strengthen your activities through data-driven decisions.
SPARK® Analytics provides powerful insights on your venue, with real-time data to report on devices, visitors and activity on your WiFi network.
A web-enabled platform, SPARK® Analytics allows quick and secure access from any location, with easy to interpret dashboards filled with insight and detail.
Align your strategy with the data with informed decisions and clever planning.
87%
of people own a smartphone
100%
OF WIFI USERS WILL BENEFIT FROM ANALYTICS-INFORMED INNOVATION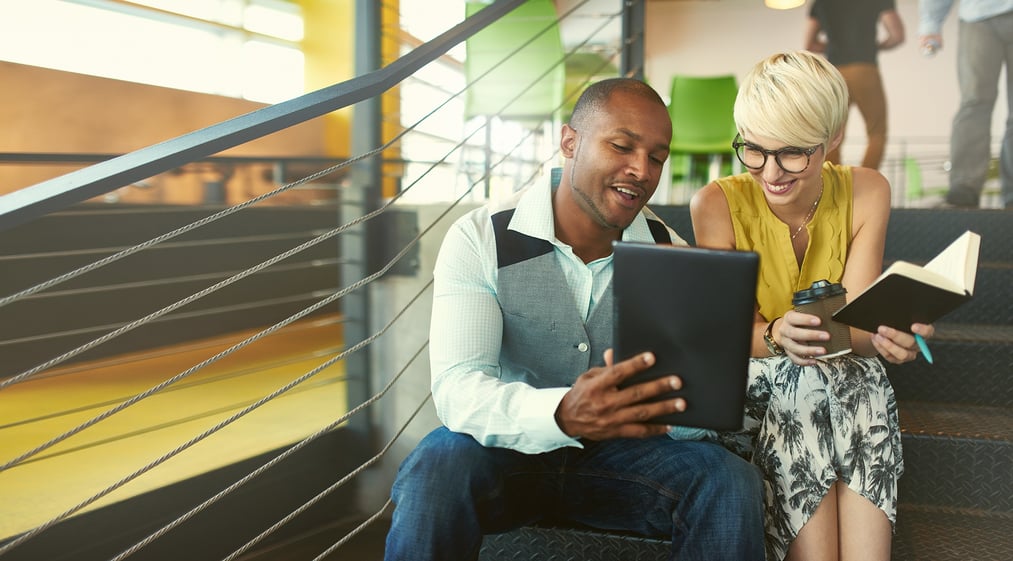 Stuart Edmondson
Former Head of Marketing, Ensign

"The WiFi SPARK platform offers wireless networking seamlessly; providing rich intelligence demographic and behavioural data. Through this, clients can make informed, educated optimisation decisions in order to enhance customer experiences and drive additional revenue streams."
The power of SPARK® ANALYTICS as part of your customer WiFi analytics:
Gain insights about visitors; dwell time, data usage and geographical information
Understand numbers and demographics of users visiting your venue
Learn about customer/visitor behaviours via our Presence or Location services
Evaluate and improve venue layouts, signage, staff behaviours and staff utilisation
Create campaigns based on intelligent data
Convert one visit into returning visits through loyalty integration
Analyse and optimise your WiFi with network statistics and performance reviews
Join datasets together in one central platform
EXPLORE THE OPTIONS OF SPARK® ANALYTICS
Standard analytics are provided as part of all managed services. Other analytical offerings include enhanced analytics, sector-based analytics and custom.
SPARK® STANDARD ANALYTICS FOR WIFI
SPARK® STANDARD ANALYTICS FOR MEDIA
The Product:
The SPARK® Platform connects people through WiFi and provides businesses with a platform to engage with their audience, strengthen brand identity and drive digital transformation.
SPARK® Connect is a guest-access WiFi platform that facilitates internet access through a branded User Experience Portal (UX). The user's journey is customisable, inclusive of a pre-authentication page and a post-authentication page, meaning your brand identity and messaging engage with users throughout the sign-up process.
The Analytics:
Enrich your user's experience by implementing change based on fact.
Engaging with users after the sign-up process is thanks to intelligent analytics. WiFi SPARK has been providing guest WiFi services for almost 20 years. To this end, we have one of the most comprehensive WiFi analytical platforms on the market.
Taking our experience and knowledge of public access WiFi and providing you with the critical information to understand the usage of the service and valuable user data including, but not limited to:
USER EXPERIENCE: Number of visits, new vs return registrations.
USER DATA: Data captured on registration, e.g. demographics.
NETWORK: Device types, operating system, amounts of data transferred.
Our standard analytics is a great way to get to know your customers.
This data can be used to learn peak usage times, analyse trends and ultimately tailor the UX to suit the audience.
SPARK® Platform connects people through WiFi and provides businesses with a platform to engage with their audience, strengthen brand identity and drive digital transformation.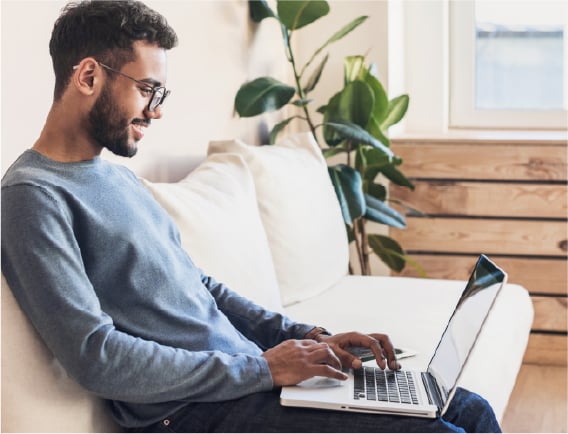 The Product:
SPARK® Media is an engagement and entertainment delivery platform that delivers free TV, radio, games, access to health & care videos, NHS information, dementia support services and much more to any WiFi-enabled device with a web browser.

It's free to use, available to everyone and enables users to listen, watch, read and learn and organise meals or service requests themselves, empowering patients in their healthcare journey.
The Analytics:
We provide information on the number of users accessing the service, plus a host of data on how SPARK® Media is being used including, but not limited to:
TV & Radio Access - Viewable by channel access
Charity Banner Click - Home Page, Donation Link
Hospital Radio Clicks
Meal Ordering Access
All External Link Clicks
O/S Type
Top 5 Benefits:
Increase visibility of venue messaging
By showcasing banners, messages or ads on the platform home screen.
Encourage donations to charity
Have a dedicated tab and section specifically for charity.
Engage users with support services & educative videos
Provide links to support services such as dementia support and videos to educate users.
Learn what services people are most engaged with
To help you identify areas of improvement and capitalise on the most popular.
Understand favourites, trends and peak usage
To help you monitor busy periods with extra staffing of signage.
Improve the user's experience
Offering the Media service is one thing, but improving overall engagement and experience is another.
With Media Analytics, it isn't a case of offering entertainment and being done with it. It's learning about the users, what their interests are, what programs are their favourites and what messaging or links they're clicking on so you know what information you can provide to further enhance their stay.
The survey feature will tell you even more and you can ensure you provide the best possible experience.
INCREASE VISIBILITY OF CHARITY INFORMATION:
By having charity communications and messages on SPARK® Media, you'll increase clicks to charity links and donation buttons.
MOST POPULAR GAME ON SPARK® MEDIA:
Across all our SPARK® Media sites, Sudoku is the most popular game accessed over the system.
MEDIA AS A LANDING PAGE = INCREASED VISIBILITY:
By having SPARK® Media as the landing page (redirection page) after a user has logged in to the WiFi means that 100% of users will see this page and your messaging in the palm of their hand.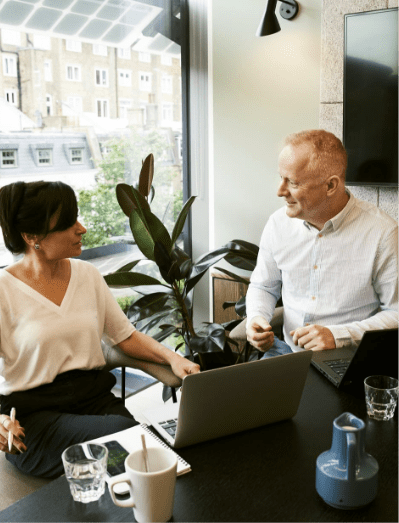 The SPARK® platform records and monitors vast amounts of data. Our standard analytics platform provides key usage indicators and visitor data and our enhanced platform takes data insights to the next level.

Our enhanced suite of options provides your venue with real-time data, enabling you to have new insights on your customers/visitors' behaviours, loyalty, dwell, personal data, social integration and so much more at that very moment. The insights are truly limitless.

Enhanced Analytics involves a consultive approach, working in partnership to understand your requirements and provide the best solution tailored to your venue/business needs.
LOYALTY: Returning users
INTEREST: Visits over time and peaks
DWELL: Customer captivation
PRESENCE

The SPARK® Analytics: Presence dashboard enables you to identify how many devices were on-site and demonstrate changes in those numbers over time. You can track customer interest, customer captivation (dwell time) and customer loyalty (returning visitors).

DATA FEED
Data Feed enables direct transfer of any WiFi SPARK generated data to be fed directly to any 3rd party business intelligence tool or CRM platform. Data can include: Registration, Session, Presence or Location and Custom Data.

The SPARK® Data Feed can be set up to meet your information data requirements and budget, enabling you to decide the frequency that data needs to be ingested to your HTTPS End Point and then to your CRM, database or business intelligence tool that supports HTTPS End Point ingestion.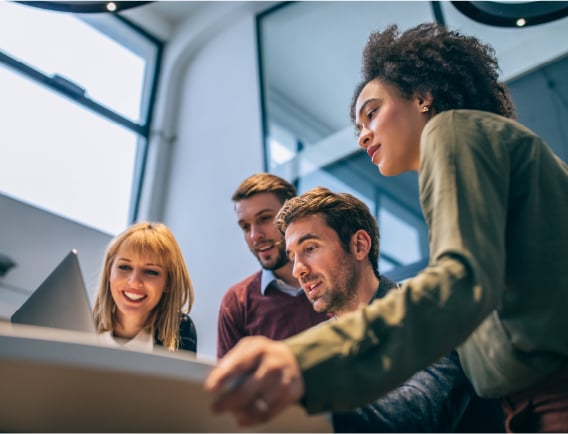 WiFi SPARK provides guest WiFi to a wide range of customers, but we understand our core sectors of Retail, Transport and Healthcare exceptional well. Using our experience in these sectors, we have created distinct dashboards to provide valuable and targeted insights.
RETAIL
LEARN: How many people enter your venue vs how many pass by.
IMPROVE: Your window displays or tailor your promotions to drive footfall.
ENSURE: Visitor safety by putting in safety measures at peak times.
REALIGN: The flow of your venue by realising visitor movement.
Real World Applications

By collecting information on high-street footfall into your store, you can directly measure the performance of a new window display or a marketing campaign drawing people in. Once inside, analytics can heatmap the way shoppers move throughout your estate, which will allow your visual merchandisers to know where to place priority stock to influence sales.
Our retail dashboards help you understand your customers and your peak times. See separated data for pre-11 am and post-11 am, understand dwell time, store movement and customer loyalty.

TRANSPORT
Our transport dashboards are designed to show critical real-time data about the operational running of your transport hub. It provides detailed information about passenger flow, dwell time and zoned area data insights.
Real World Applications
With peak periods seeing overcrowded modes of transport and occasional delays, measuring analytics allows you to feed information back to your CRM on train or bus capacity, allowing providers to plan effectively to bolster the service in the future. It also lets providers keep their passengers accurately informed on crowded or delayed services, enabling them to manage their journey and time more effectively.
Recognise heavy used zones and ensure safety measures are in place
Understand entry and exit points and plan signage and messaging
Provide information in key positions to engage passengers
HEALTHCARE
Signage: Realise entry and exit points and plan signage and messaging.
Flow: Manage visitor flow based on data.
Dwell: Understand long dwell time areas to provide boredom relief services like entertainment or surveys.
Our healthcare dashboards are designed to clearly show waiting area dwell time, people movement in colouration to wayfinding signage and can provide data feeds to other clinical services, such as patient check-in.
Real World Applications

Within the healthcare sector, analytics can be proactively used to manage visitor numbers across wards and communal areas. This data can inform future planning solutions such as a patient engagement platform to give patients and visitors something to fill their time if the analytics data shows a slow turnover of patients in waiting rooms.

By managing patient flow through analytics, you can effectively manage movement through informed signposting. Analytics can be utilised to contribute to the effective running of your facility and give you timely insights into capacity.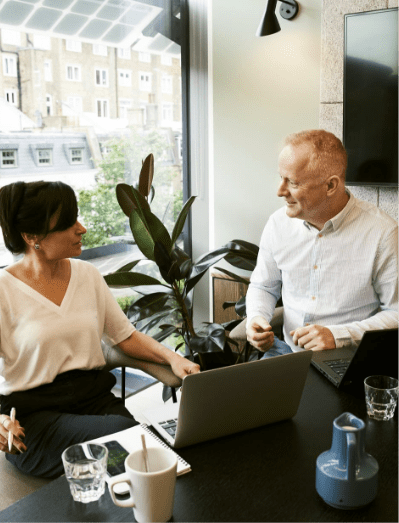 Your needs are unique and your customer insights are specific to you, so an off the shelf solution just won't cut it. Our analytical scientists will consultatively work with you to understand your requirements and build custom dashboards to drill down on what is important to you, enabling you to fully visualise your KPIs and customer/visitor trends.

We have created custom views for international market-dominating coffee chains, regional train operators and national parks.
Let our analytics enhance your business decisions, support your goals and drive digital change.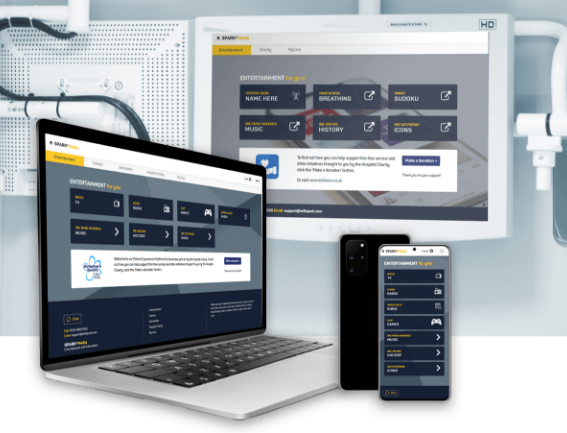 "We're looking forward to reaping the benefits that the improved WiFi and data analytics will bring, providing our clients, visitors and employees with the best experience possible"
Pat Coyne
Director of Venues and Events,
Bournemouth International Centre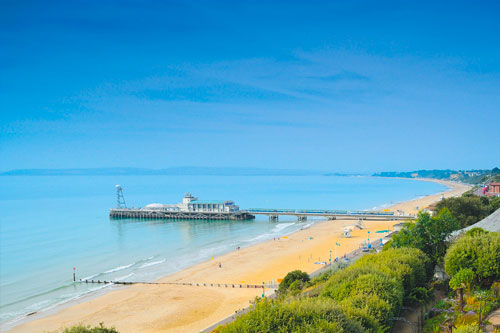 See what's happening in the world of WiFi and engagement for enterprises and healthcare providers